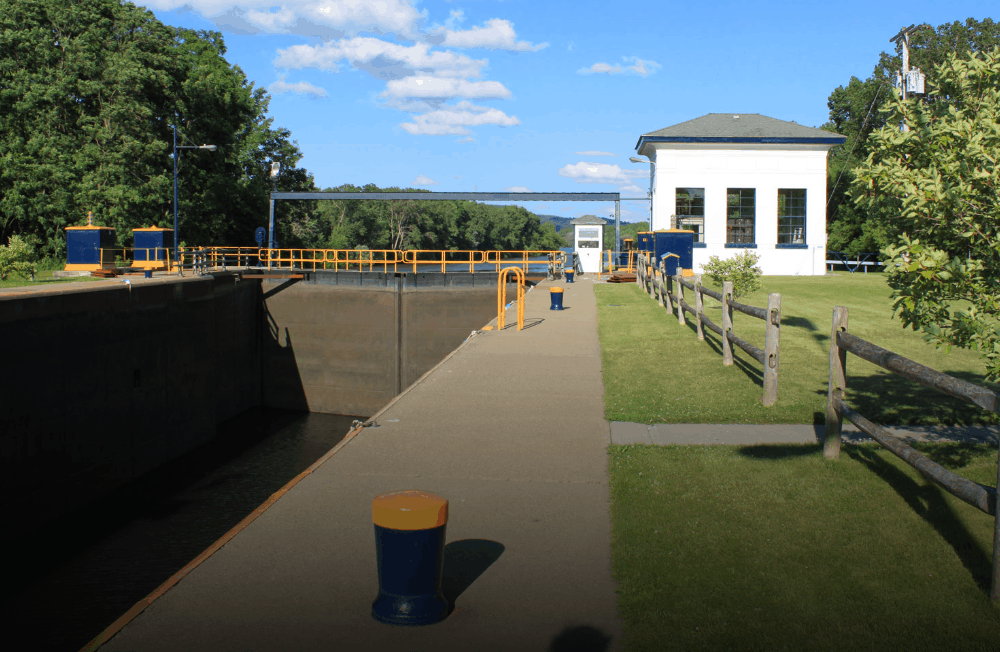 Montgomery County
Over 400 years of history abounds in Montgomery County. Museums and sacred places celebrate the history and traditions of the Mohawk people while the Erie Canal is an enduring symbol of the Industrial Revolution and the thriving communities that blossomed on its banks.
These diverse communities still provide the backbone of the County and include the resurging city of Amsterdam; the quaint historical town of Canajoharie; and the nature lovers dream in the Town of Charleston.
Amsterdam is the cultural and commercial center of the County. Offering numerous boutiques, a diverse dining scene and residential options that include historic manors, retrofitted high end lofts and quaint suburban neighborhoods.
For art lovers, the Arkell Museum in Canajoharie hosts a collection of over 350 works of American artists from Homer to Wistler. This cultural town hosts various musical, theatrical and arts events throughout the year and Wintergreen Park and Gorge offers hiking, fishing and beautiful waterfalls.
For nature lovers, Charleston offers easy access to Charleston State Forest. The 4,600 acres of state protected land offer camping, hiking, snow shoeing and hunting. The Town of Charleston is the only major community in Montgomery County that does not border the Mohawk River, but still is an easy commute to Albany, Schenectady and Saratoga as well as points south.
Montgomery County offers these features and more to any buyer interested in getting off the beaten path.